WHO WE ARE?
MACHEETE is an owner-managed agency for communication and dialogue. Since 2010 we have been located in our creative backyard workshop in the heart of Berlin. Our point of focus lies in consultation, conception, and implementation of small to medium sized communication campaigns in the fields of brands, people, and lifestyle. We love music, design, and fashion, but we are also equally able to deal with culture and economy.
We communicate constantly in different directions with the help of public relations, social media marketing, blogger relations, and content marketing. We focus on the integration of diverse marketing tools for cross-media exchange. In addition to the instruments in offline communication, we also use "new media" to communicate topics, stories, and content in a preferably authentic and broad way.
MAREEN EICHINGER
Company Owner
Before Mareen got the idea of self-realization she traveled around the world and stopped in Spain, Switzerland, Austria, and South Africa. She studied communication and management in Vienna, and has now lived for several years in Berlin where she has worked inter alia as a consultant for the campaign agency Lovato. Besides the agency work, she has completed several further education courses at the Deutsche Presseakademie. With the founding of MACHEETE Mareen has fulfilled her long-desired dream—the one of free creativity, boundless communication, and autonomy. Mareen frequently offers workshops and is a lecturer at the UDK.
E-Mail: eichinger@macheete.com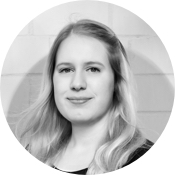 JULIA STRAUß
Consultant
Julia borrows the cliché: Relocated from Bavaria, makes something with media, and wears jute-bags now and then. When her job as IT specialist in the public service became too boring she decided to study interactive media at the University of Applied Sciences in Augsburg. Her love for Berlin brought her into the German capital. She has worked as a project manager for Airbus Helicopters and MT Performance. She has also acted as editor for an online magazine. In 2012 she started working at MACHEETE. She finished a traineeship and postgraduate studies at the Deutsche Presseakademie. Today, with her great deal of know-how, she advises customers and realizes campaigns.
E-Mail: strauss@macheete.com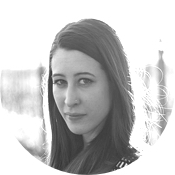 NATASCHA WANK
Trainee
The two things Natascha cannot live without? A writing pad and pencil! Her passion for creativity and text was evident even as she was growing up. She gained her first experience as an assistant editor at the Südwestrundfunk in Mainz and worked as an intern in public relations at the Goethe Institute, as well as at the Institute for Foreign Relations. With her relocation to Berlin the cultural anthropology studies graduate has not only fulfilled her dream of living in the capital, but as a MACHEETE trainee she has finally turned her passion into a real-life career.
E-Mail: wank@macheete.com
NORMAN CZERWINSKI
Project manager
As a teenager Norman discovered his enthusiasm for design and technical development. Simplifying complex issues and making them easier to understand is top priority for the native Berliner. In 2005 he finished his training as a media designer in Berlin. After that he worked for several companies as an advertising designer. With his independence as a freelance designer and programmer he came to MACHEETE. Norman, as a freelancer in project management, advises our clients in design and technical implementation of certain projects. He always manages to create unique impulses with his innovative ideas and creativity.
E-Mail: czerwinski@macheete.com
+ 10 further freelancers from different disciplines